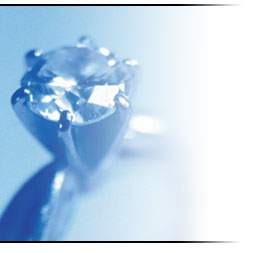 A Reception To Remember
Your Wedding is perhaps the most important event you will plan in your lifetime. At Magic Tunes Entertainment, Weddings are our specialty. We promise to treat your Big Day with the care and respect it deserves. Let us enhance your elegant reception with a party to remember!

Personal Service
Merv Keyes has over 20 years experience in entertaining weddings. You deal directly with your DJ, not a secretary or agent. An advance personal consultation is recommended for us to get to know one another better. Merv can counsel on wedding etiquette and provide helpful suggestions so you can make informed decisions. Together you'll plan a wedding celebration that is distinctly you!

What Kind of Music
The Best! Having the right songs and knowing when to play them comes only from experience. That is the ultimate challenge for the DJ – now more than ever. We expertly blend a variety of your favourite dance music in a smooth and exciting fashion. We'll take you on a musical journey. A roller coaster ride of dancing and celebration!

The Technology
Your event is not about watts, lights and gimmicks. It's about you and your guests enjoying the music and dancing. We use the very best in professional audio equipment for superb sound and reliability.

When you want a Dance floor Light Show, we'll provide one that is chic and exciting, yet tasteful.

A DJ is a DJ
Wrong. There is a difference. We're a select group of highly skilled professionals, who love what we do. We're active members of the Canadian Disc Jockey Association and the Better Business Bureau and carry full liability insurance. We have an AVLA music license, which means we buy the best-quality music legally. We also play the 'radio-friendly' versions of favourite dance songs that are not available on the original albums.

But most importantly — "We Rock!" That is to say, from that magical first dance, till the end of the night when no one wants to leave the dance floor, Magic Tunes makes your reception sparkle with class and excitement.

Your Expectations
You want your special day to be perfect. And you want your guests to completely enjoy themselves at your reception. You're the Producer – we're the Director of perhaps the biggest production of your life!

Contact Merv today for availability and to discuss how we can top off your reception with a great party!